Online Workshop - Create Your Soul-Gate Mirror
ONLINE Zoom Workshop
Create Your Soul-Gate Mirror Using the Auracle Healing Cards
Saturday March 6, 2021
9-11/11:15am PST

–

2-2/2:15pm EST

–

6-8/8:15pm Italy
How The Soul-Gate Mirror Workshop Will Elevate, Accelerate, And Deeply Benefit Your Life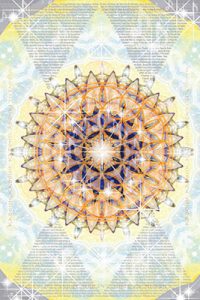 A mirror of Unconditional Love will always reflect the truth back to us, and that is what the Auracles are and do. They transmit and mirror the Love we were born with.
However, without a base or sense of Love, what we see can be very distorted based upon our perceptions when looking into our own reflection. So, in this Soul-Gate Mirror Workshop, we will be bypassing the negative perceptions because they cannot remain in the space of Love being transmitted from the Auracles that you will use to create your Soul-Gate Mirror.
Because of how the Auracles are created with Sacred elements found within the Universe, all of nature, and within us, that have been scientifically measured with the "Love" vibration, only the Sound of Love is transmitted. This allows you to have a direct conversation with your Soul in a state of Peace, Joy, and Profound Appreciation. As you begin experiencing the Heart Coherence (the balance of Heart and Mind) as Love is being transmitted into your energy field, it brings an instant reaction and shift into the chemicals in your body. Through this process, you can experience the lowering of cortisol levels which can decrease your stress levels. When you are in a peaceful state of being, answers become very clear, joy and inspiration emerge…and through your "feeling different", circumstances begin to shift dramatically in your life.
During the creation of your Soul-Gate Mirror, and regular use with your Auracles, they will open your energy field up to synchronicities, drawing into your field new, incredible opportunities to heal, grow, expand, and truly live through your Heart. This is an experience that is Loving, Healing, Beautiful, and will "Light" you on Fire! You're probably going to be in awe of what you are feeling, even though you may not know what it means yet. When the "feeling" changes, everything else follows suit. This is the beautiful truth of Nature's Law.
Benefits of the Soul-Gate mirror:
Elevation of your energy and vibration shifting your present experience in the physical world.
Self-Realization (having an immediate understanding of a situation, a block, or receiving inspiration to move forward, a "clicking" of your life purpose…moving into the "sweet spot".)
Shifting of the cortisol levels through feeling a resonance of Love in your Heart, expanding into your atoms, molecules, cells, tissues, and throughout your entire body.
Expansion of your consciousness and states of awareness which is key to moving forward.
Becoming clear of circumstances where there may be confusion.
Receiving truthful direction from your Soul to create positive responses regarding any circumstance happening around you.
Un-identifying or detaching from energies (self, people, places, situations) which do not support your wellbeing and acceleration on your journey.
Connecting deeply into a place of "knowing" which supports self-confidence, self-esteem, self-self-worth, and self-Love.
Important Things To Know Prior To This Workshop
You need to clear a space of 36" (3 ft/92 cm) which won't be disturbed.
(This can be on a table, a rug, the floor, a large art board, etc.)
Have a pen and paper ready for notes.
Avoid drinking any alcohol or taking substances (other than medical if needed) 3 days prior to this workshop to receive the fullest experience of dimensional acceleration.
Requirement To Participate
Must have the Auracle Healing Cards Deck. If you don't have them, you can purchase them in package 3 or 4, below.
Optional – White Iridescent Meditation – 29 minutes. Here are some of the benefits of this meditation:
When you need clarity as you are moving through life's challenges on your journey, this meditation is perfect for bridging a new spectrum of information into your field because it bridges infinite hues, sounds and patterns from the Universe enabling the dissolving of blockages, or you're the feeling of being stuck where nothing seems to flow. It brings answers as you are clearing the old language of fear, receiving incredible clarity for the next steps on your path. Through this guided meditation you will begin to understand yourself as an Iridescent Being of Source Energy. Then, you can begin to experience new states of awareness, expansion of consciousness, and the raising of your vibration into Heart Coherence, or as I always refer to it…as the Sound of Love. There's nothing like experiencing the fireworks we've all seen at Disneyland, inside of us. New Worlds open up inside of us we've never felt before, and doors to new opportunities present themselves.
This meditation is offered in Packages 2 & 4, below.
Connecting to the Zoom call – Once you purchase one of the workshop packages below, instructions will be included in your receipt on how to connect.
Package 1 includes :
· Soul-Gate Mirror Workshop
$44
Package 2 includes :
· Soul-Gate Mirror Workshop
· White Iridescent Meditation
$62
Package 3 includes :
· Soul-Gate Mirror Workshop
· Auracle Healing Card Deck & Book (shipping not included)
$119
Package 4 includes :
· Soul-Gate Mirror Workshop
· White Iridescent Meditation
· Auracle Healing Card Deck & Book (shipping not included)
$137
About Leslie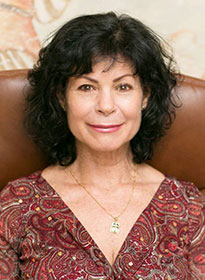 Leslie is an Oracle, Master Healer, Alchemist, and internationally recognized author. She was born with the ability to see Universal energy or particles of Iridescent Light. Her unique gift helps her to create dimensional healing tools of living consciousness through Colour, Light, Sound, Sacred Geometries, Blessings, and words of Love and Gratitude. Whether it is the Auracle Healing Cards, or the newest edition of Chakra Healing Cards, all emit the vibration of Unconditional Love and allow healing through the physical, emotional, mental and spiritual states of being. Each colour vibration immediately moves into the emotionally body bringing Heart Coherence, the balancing of the Heart and Mind. In this interaction through a Heart to Heart conversation with the Soul, all answers can be found within through a state of peace.
Leslie brings an awareness to each soul which expands beyond the 3rd dimension, moving beyond time/space, for multi-dimensional healing and Self-Realization to occur.
During her personal guidance sessions as well as her new online transformational 'Workshop with Self', Leslie helps to bring a deeper sense of peace, joy, and a feeling of safety to her clients by connecting to the inner child, and awakening a profound sense of Self-Love.  One of Leslie's greatest gifts is to see and nurture this beautiful inner being who simply wants acknowledgement and to be honoured as an expression of Source Energy. This allows her to guide people into beautiful states of healing and self-realization through Unconditional Love, as also when she speaks, the vibration of Loving words brings "ease" to each Soul.
By doing this the benefits flow through those who have children as they will also experience the "Lightness" of being of the parent, and will shift the family dynamics all around.
Leslie's latest creation : 'Become Empowered by Embracing the Gifts of Your Feminine Lineage' is a 4-week online transformational experiential journey that synergizes the healing and self-realisation aspects as addressed above !!!
A catalysing workshop, for those who feel ready right now, to connect, bridge and heal their inner child relationship. Leslie has been offering private healing sessions and conducting Colour workshops since 1994.
One of my favorite workshops of Leslie's was "Collapsing the Field". I'm very visual so anytime Leslie leads a meditation, Amazing things happen and I'm off exploring so many multidimensional levels of consciousness. Her work does wonders for my life. I'm grateful for her teachings.
Within Leslie's wonderful workshops, I have learned about, experienced, and embraced greater levels of myself. Every color brings me a greater sense of confidence, clarity and joy. I have been able to shed many layers of pain and grief and have tapped into the love, sounds and vibrations of my soul. I can say that I am no longer who I used to be, but I am becoming who I have always been meant to be, a divine spark of the universe. Thank you, Leslie for sharing your beautiful gifts, with myself, my family and all of humanity.
Leslie's workshop was deeply spiritual, interesting, and oh so much fun! She is a joy to listen to, so magical! I truly love the Auracle Healing Cards. I love working with them and are easy to use. I feel they are a living entity. The beauty and depth can be overwhelming. Thank you for your guidance and teachings. Much Gratitude ~
When I first listened to Leslie, I was immediately drawn to her. Without hesitation, I ordered her Auracle cards. When I received them, I was not disappointed. They are gorgeous and beautiful. I felt their power immediately. My first skype reading with Leslie was life changing. The first thing she noticed was the colors I was wearing – the exact colors I picked. Her reading was so accurate, it was reassuring to know that I am on the right life path. Leslie is very passionate about what she does. She is patient, kind, loving, compassionate and took her time with the reading. Her explanations were so explicit and detailed. Gazing into the mandala at the end caused a profound shift within me. I felt the effects of this reading long after it was over. At present, I am filled with love, gratitude, compassion and joy. Thank you Leslie for such a profound soul awakening.
Working with Leslie is like talking to your best friend, only better. She touches on things that you didn't even know were there and then she brings them to light in a loving and compassionate way. She has a wonderful sense of humor and knows exactly how to tell you what you need to hear. "A spoonful of sugar helps the medicine go down!"
Questions? Please use the form below to contact us. Thank you!