About Leslie Sloane
Master Healer, Teacher and Creator of the Auracle Healing Cards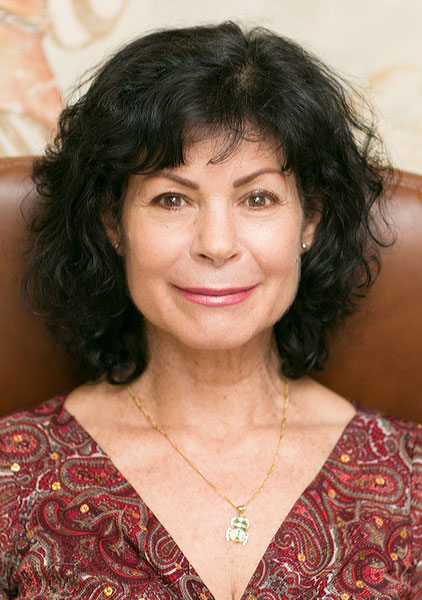 Leslie is an Oracle, Master Healer and alchemist. She was born with the ability to see Universal Matter, or particles of Iridescent Light. Her unique gift helps her to create multi-dimensional healing tools which have helped thousands of people Awaken to their Authentic Selves, their Joy, and what resonates with them in their journey through life.
Leslie brings an awareness which expands beyond the 3rd dimension and allows for healing through the physical, emotional, mental, and spiritual states of being. She has been offering private healing sessions and conducting workshops since 1994 and certified courses since 2007 using Colour Therapy.
In 2005, Leslie founded Auracle's Colour Therapy and created twenty-five liquid healing Colours. Seven years later they began evolving into the foundational work for what is now the Auracle Healing Cards, which she uses to help people to have a Heart to Heart conversation with their soul. Leslie has been a part of various healing journeys with clients ranging from pregnancy and birthing of children, working with autistic children and people with disabilities including the blind to help them see Colours, as well as helping people move out of deep depression, anxiety, intense life changes related to spiritual growth, relationships, work, health…all levels of life experience. Leslie has worked with people with very little consciousness of Self, helping them to expand within that context, and helped others who are already on an accelerated path to accelerate even further with confidence and clarity.
Leslie's Soul Guidance sessions bring Loving and Truthful answers revealing new levels of awareness without judgment or criticism, as each realization is the key to healing the Self. Her purpose is and has always been to connect each person to their Soul, so they may experience a higher quality of life, bringing a greater sense of peace through Heart Coherence…the balancing between Heart and Mind.
Leslie also journeyed to Egypt to finish her first book, The Power of Love through Colour, which was published in 2007. Leslie returned to Egypt for the third time in October of 2014 to receive clearer visions and deeper insights about her Soul Purpose, in which emerged a beautiful story as to why the Auracle Healing Cards were created and how they are helping each person Awaken to their Sacredness and Inner Light.  Leslie is now working on the creation of simple and accessible courses and Self/Soul Workshops  making the Language of Colour easy to understand by all.
"My life purpose is very specific one. I am focused on bridging globally an understanding of the language of Colour, Light, Sound, Sacred Geometries. It is a deep passion of mine to show the power of their collective intelligence, their importance to us as humans, all sentient beings, and the Universe in which we live. This is especially important for children, the masters and leaders of our future, as this is a world they know well as they have just come from it. It is impossible to exist in this world without engaging in a daily experience of these vibrations. Colour IS Self-Realization and holds us in our "I AM PRESENCE". It bridges the human self to the Soul. Colours, Sound, and Sacred Geometries (form) are present in every word we speak, every thought we have and every emotion we experience. The difference between all of us is that we each have a Divine Blueprint in which our unique to us, like a mosaic which  expresses our life path, gifts, and challenges. Just Colour itself, always brings us back to remembering who we are… precious, Loving beings holding the balance of Infinite Light and Darkness in all that we are, in every atom, from the very beginning of time. In between the Black of Absorption and the White of Reflection, infinite hues of Colours exist…and are the teachers within and around us, inspiring our great destinies. When we awaken to and Integrate all things that we are as Source Energy regardless of what others think, the healing is instant, and we are free to experience anything we wish to be, do or create in absolute JOY!!!
~ Leslie Sloane